Aurorasound hiFace and Bus power Pro
Most of you will be familiar with the HiFace DAC, it's somewhat ubiquitous in these parts and for good reason, it's an affordable way of getting a great sound from USB sources such as Lap Top's into headphones and active monitors, or even into your main system.  Most of us that sit in front of a computer for long periods will know the value of good music while we work.
I recently reviewed the Chord Hugo, and while I don't quite subscribe to some of the more hysterical praise, it does indeed sound good when used as a Headpohone amp / DAC combined with a decent pair of headphones. The problem for me (minor niggles aside) was the somewhat eye watering price for what is essentially a small DAC.  With that in mind, I've been rather keen to find a more cost effective alternative.
Guy from Puresound recently popped in for beers, curry and tunes, on the pretense of  dropping off the very excellent HEADA headphone amp reviewed favorably in these 'ere pages. At the same time, he delved into his napsack and pulled out a couple of small boxes. "Mr Aurora San has modified a HiFace (under licence, all above board), and built a little PSU to go with it, have a listen and see what you think" he said. So I did. And I'm impressed, with a couple of minor caveats.
Lets get the little bug-bears out of the way first: 1) the two metal boxes, one containing the DAC, the other the PSU are not exactly sexy, especially when you consider that you also have a wall wart PSU for the power pack.. They daisy chain together. Of course, these can be hidden or ignored on your desk, and they are indeed small enough to be chucked in your lap top bag for a night away on business. As I have done a few times now, nothing brightens an evening in the York Novotel like having some nice tunes to listen to. 2) The web site is all in Japanese. Trying to get details for this review, or indeed iron out a driver issue when my work PC decided it didn't like the Aurora HiFace was impossible. My friend Yoko was out of town sadly.
Anyway, onto the good news.  I am playing FLAC streamed from my NAS using JRiver, through the Aurora (sans optional PSU)  into a pair of Bowers and Wilkins P7's. The sound quality is right up there in Chord Hugo territory, a touch smoother in delivery perhaps, which some will favour. This is a very capable headphone amp and DAC for about half the price of a Hugo. I'm listening to Kenny Garret's Happy People
and the pace and almost frantic nature of Garret's Saxophone is quite alive in the music, the equally frantic drums are picked out with great detail, while the over-all presentation remains warm and easy to enjoy. I'm not getting "hifi'd at", I'm enjoying the music. It's a musical presentation rather than a bells and whistles HiFi show, which for me is a good thing. It's never veiled or thin, rich textures are nicely conveyed while the treble sparkles when it should, the double bass is perhaps a touch recessed, but again, it's all there, I never sit here listening feeling I want more from it. A very satisfying listen indeed and a huge step-up from the lap top's standard output.
I've also been using this with Spotify, I have it set to the maximum quality download rate, and with Pink Floyd's The Endless River
the Aurora really lifts the sound. Spotify streams sound especially squashed through the standard headphone out on my lap top, but the Aurora somehow digs out more detail and opens the whole sound out, at least enough that one can connect to the music without feeling frustrated at the limitations of the delivery system.
Plugging in the optional PSU brings more benefits, this is really here for devices with low power outputs, however, using the same set up as above, Ben Howard's Diamonds from his Every Kingdom album does improve bass performance in a quick back to back test. The PSU adds extra weight and punch, and bass notes are more defined. Ben's voice is richer and more textured, I do think it a worthwhile addition in pure sonic terms, although it does make the system one box more cumbersome.
To sum up, this is an easily portable, durable and simple system that delivers a serious upgrade, will drive a wide variety of headphones with ease and won't shatter your bank balance. The extra £99,95 for the PSU is an upgrade worthy of it's price tag, and more. I'd suggest going for the full set up to reap the rewards of  wonderful bass reproduction that the BusPowerPro really brings out in the system. I'm brought back to my earlier point, as "The Fear" from the same albums plays I'm really pulled into the music. It's an immersive experience, very even handed and clean, I am almost scared to unpack the supplied jack which allows me to connect this directly to my HiFi. I wonder how my Leema elements DAC will stand up to this..
As the Leema was more expensive, my findings are somewhat disappointing, the Aurora Sound is very hard to tell apart from my Leema. The Leema perhaps resolves more detail, but the Aurora is extremely enjoyable, with a nice full bodied sound. I'm not going to do a full length review of this part of the set up. However,  the extra £100.00 to connect them up gets you a seriously good lap top to HiFi connection. The fact it's hassle free to take with you as a travel companion (with a decent pair of cans) just makes the value for money proposition even stronger.
I'm a fan. You can buy direct from Pure sound through our classifieds here.
Enjoy!
Discuss the review here
Devices reviewed:
Bus Power PRO (isolating power supply) £99.95
HiFace DAC PRO (USB DAC) £369.95
ASX-01 (6.35mm Jack to RCA Phono) £99.95
Others in the range:
HiFace 2 PRO (USB Interface) £279.95 – A lower cost USB DAC.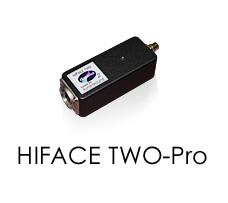 Tags featured
Check Also
8th December 2017, Welshpool: Hand-made in Wales, Leema Acoustics' new Pulse IV amplifier is the …