Fiio X5 Portable Music Player / USB DAC Review
This week I've been playing with a Fiio X5 portable music player / USB DAC, thanks to Jack at BD Audio sending me his brand spanking new demo unit, still in its shrink-wrap!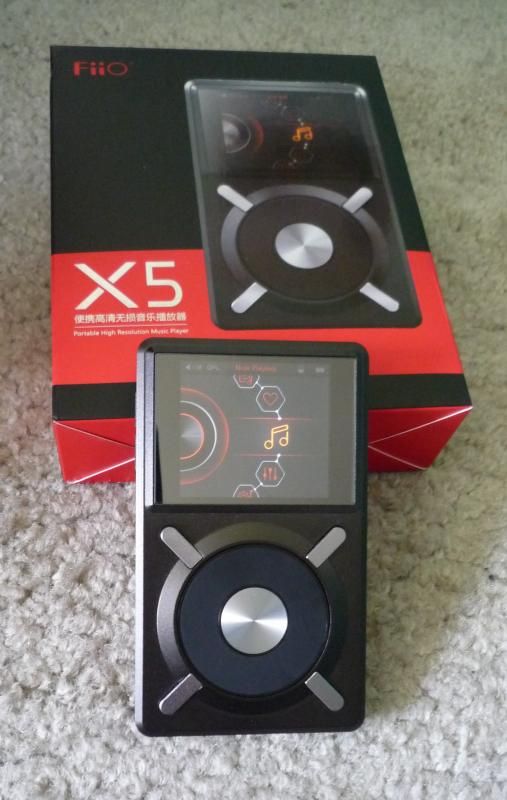 First task was getting some electric into its little battery. You can charge it from a USB socket on your PC, but the (sketchy!) manual doesn't recommend this. No other charger is provided, but I found an old Blackberry one with the right micro-USB connector and it worked just fine.
Next job: get some toons into its memory. Oh, wait – there isn't any! The first niggle with the X5 is that there is no on-board storage. You need to fit at least one micro-SD card to get it to function as a music player (DAC mode works without.)
After a bit of scrabbling about and prising open old phones, I found an 8 Gb micro-SD card and installed it. They go in with the pins up, which isn't very obvious. Plugging the Fiio into my PC with the supplied cable opens the SD card as a drive, into which you can drag and drop music. Marvellous! None of the grotesque palaver involved in trying to put music onto an iPod with Satan's favourite music software… just drag and drop. Of course if you have been sucking Satan's leathery member to the extent that you have no idea where iTunes may have hidden your music, you may find it more difficult. But die-hard Apple fans won't be buying a Fiio anyway – wrong logo!
Now we have tunes.
The Fiio user interface looks a bit Apple-flavoured, in that there is a central wheely-thing with a button in the middle. There are 4 more buttons round the edge of the wheel, and nothing is labelled. It's OK when you get the hang of it, but less intuitive than an iPod. And the writing on the screen is too damn small.
The device itself is chunky and solid, with sturdy metal casework. But my God, it's big! And heavy. Compared with my 2nd-Generation iPod nano it looks like a BMW "mini" parked next to a real one.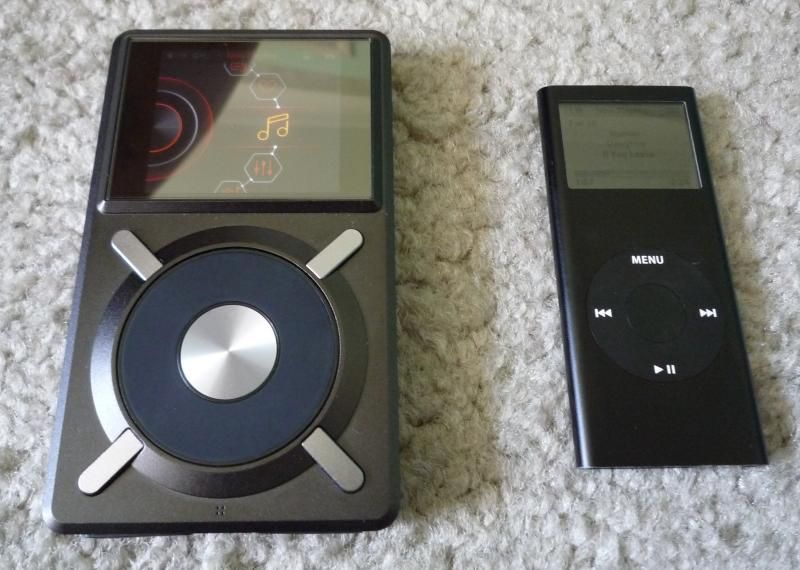 Anyway, how does it sound? In a word, great! Obviously the main selling point over the likes of the iPod is that it plays most varieties of lossless files, but even with good old mp3 it is noticeably better. For me the main thing was the soundstage. Imaging is always weird with headphones, as everything seems to be going on inside your skull. This is still true with the X5, but it somehow sounds more spacious than the 'pod, with better separation of instruments. There is also more detail.
Headphones are important: I was using Westone 3, a three-way in-ear monitor that costs nearly as much as the X5. Switch to a budget pair of Sennheiser CX300 and the improvements over the iPod were nothing like as clear.
It comes with a few accessories:
From the top left: an adapter to give coaxial digital output, a USB micro-SD adapter and a USB to micro USB converter (allowing music to be played from a memory stick), a cable to connect to a PC, two spare screen protectors (one is pre-fitted) and a bag of tiny doofers whose purpose I was unable to fathom. For the money, I would have liked a mini-jack to RCA converter for analogue output and a charger.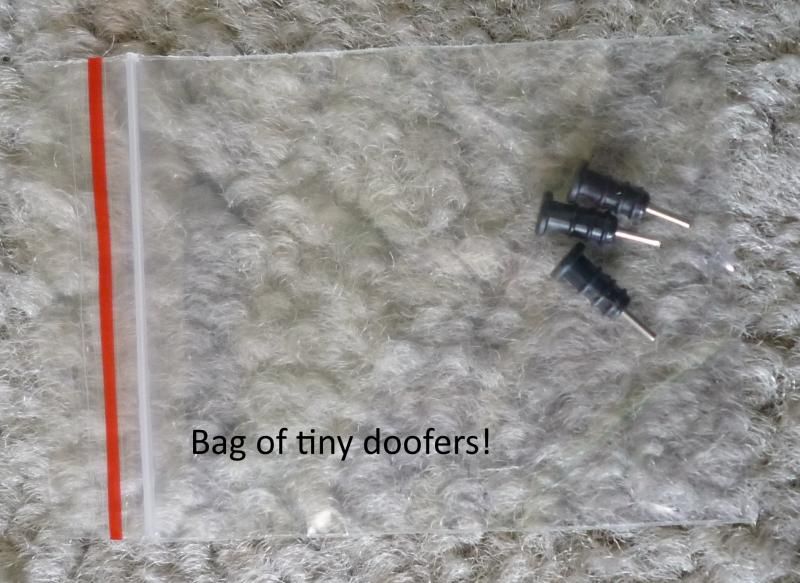 In addition to being a slightly portable music player, the X5 can also be used as a USB DAC. It needs a driver, downloadable from the Fiio website. This is a pain for a couple of reasons: the Fiio wouldn't work with my Windows RT tablet (whereas the driverless Behringer UCA-202 is plug-and-play) and the unsigned drivers won't install on some versions of Windows 8.1 without some complicated messing about.
Anyway I got it going eventually, and it sounded pretty good. It won't give Audio Note any sleepless nights, but very good considering its price and the fact that it is also a somewhat portable music player.
The price? £289.99
For: great sound, versatility, ease of loading music
Against: just too big and heavy for me
www.bd-audio.co.uk
www.fiio.com.cn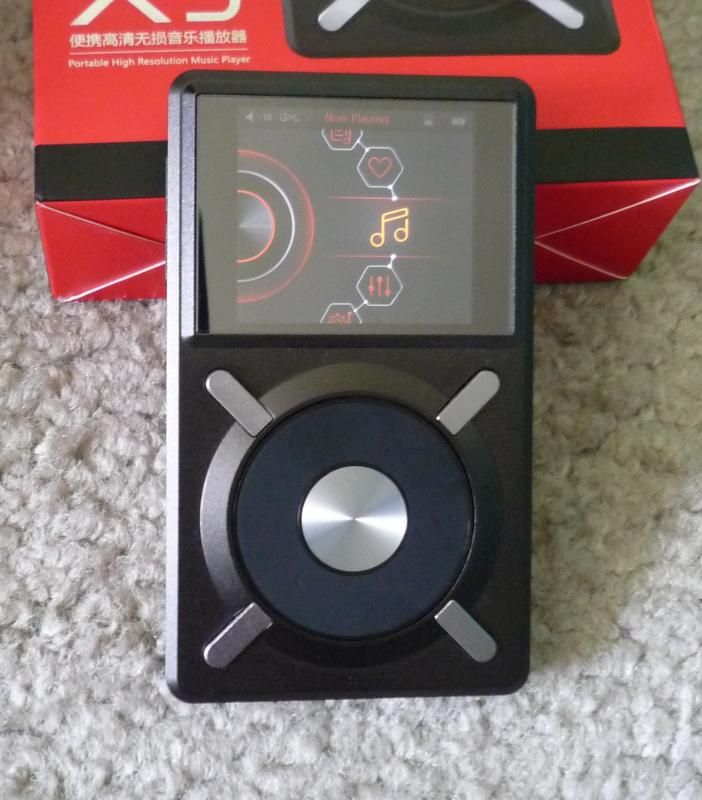 Check Also
Another review of the Gaia loudspeaker feet in a completely different set-up by Mr Underhill. …