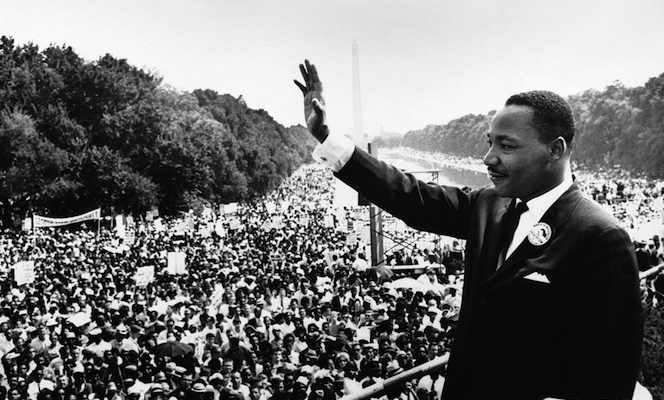 50 years ago Martin Luther King Jr. stood on the steps of the Lincoln Memorial and delivered what has become the most iconic speech in America's chequered social history.
It was a moment which galvanised both the Civil Rights movement and its concurrent expression in jazz.
From spirituals and work songs, through gospel, blues and swing, to be-bop and the appropriation of jazz no longer as art rather than entertainment, via hard bop, free jazz and the avant-garde, it's a genre that has at every point been inextricably linked with its social and political context.
Alongside Civil Rights anthems "We Shall Overcome", "How I Got Over" and "He's Got The Whole World In His Hands"` performed at the March on Washington for Jobs and Freedom from which Dr. King made his speech, is a powerful tradition of protest songs, whether thinly veiled as on Louis Armstrong's "Black and Blue" or fervently outspoken, as on Billie Holiday's seminal "Strange Fruit".
http://www.thevinylfactory.com/vinyl-factory-releases/a-brief-introduction-to-civil-rights-jazz-on-vinyl/