Sep 10, 2011
8,771
215
108
HiFi Trade?

No
I have one Border Patrol MB power supply for sale. This has recently been back to BP's UK agent David Wright for a check up and is 100%.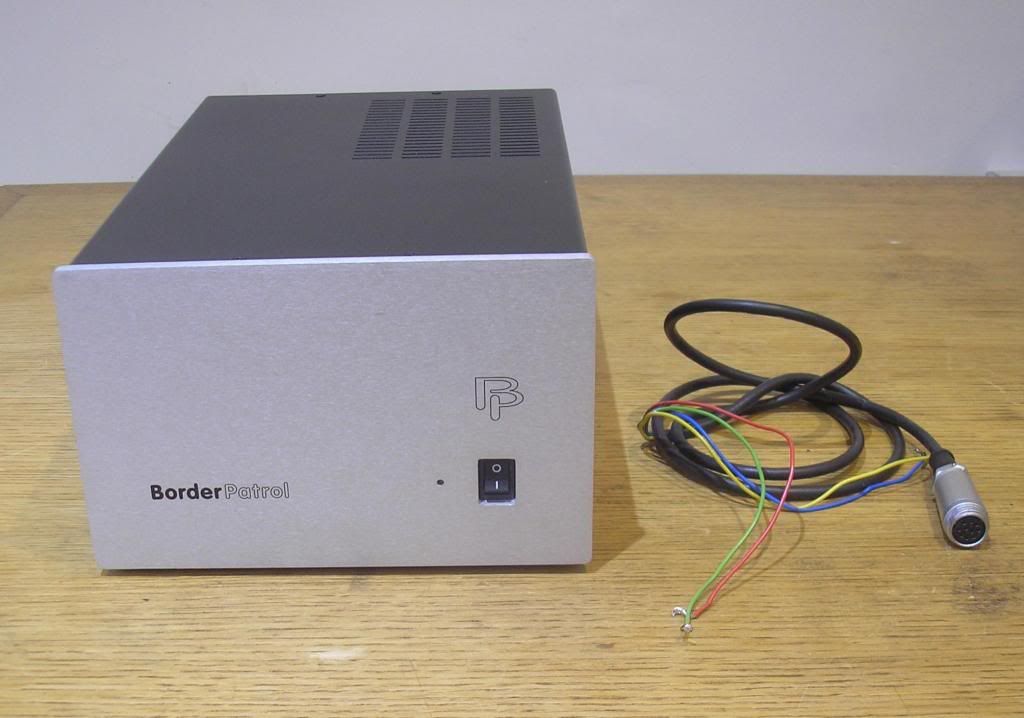 The BP power supply is basically a very large power transformer, valve rectifier and large choke. It provides a very stiff raw DC high voltage supply which can be further smoothed by the capacitance in the amplifier. The amplifier's own HT supply is disconnected. It is activated by turning the amplifier on. The amplifier's filament supply triggers a relay in the BP which brings up the HT gently
More information & installation instructions available on BP's website.
http://www.borderpatrol.net/powersupply.htm
The normal RRP of one of these supplies is around £1400.
This one, fully serviced & with new rectifiers is £790 including delivery within the UK. For overseas please ask for a delivery quote.