Dec 1, 2018
637
2,382
113
AKA

Adrian
HiFi Trade?

Yes
I am selling my Audio Suspension shelf due to a new hifi rack system.
The acrylic shelf is in excellent condition and I have owned and cared for it since new.
It is based on the Audio Suspension ASU-100 but was a special order and is larger to accommodate a larger Turntable or other equipment,
dimensions are 600 wide 500 depth, thickness 20mm
, the distance between the suspension wire is 520mm. Cost new was £360 as special order.
It gives very good isolation and I have successfully used it with several turntables and as you can see looks very smart, it has a small circular bubble level in the top at the front to check for level.Will come with all fixings as can be seen, and screws, you just need to provide raw-plugs.
You can see details here
http://www.audiosuspension.com/asu-100.html
REMEMBER THE ONE I AM SELLING IS LARGER than the standard ASU-100!
I will only ship in the UK and as this is a large item by UPS Express, signed , cost £25.19 GBP, Billable Weight:12.0 kg
I think £200 plus P&P as above is a fair price.
Price reduction to £180 plus P&P
Final Price reduction to £150 plus P&P then onto fleabay
Please PM me in the fist instance and leave a message on here.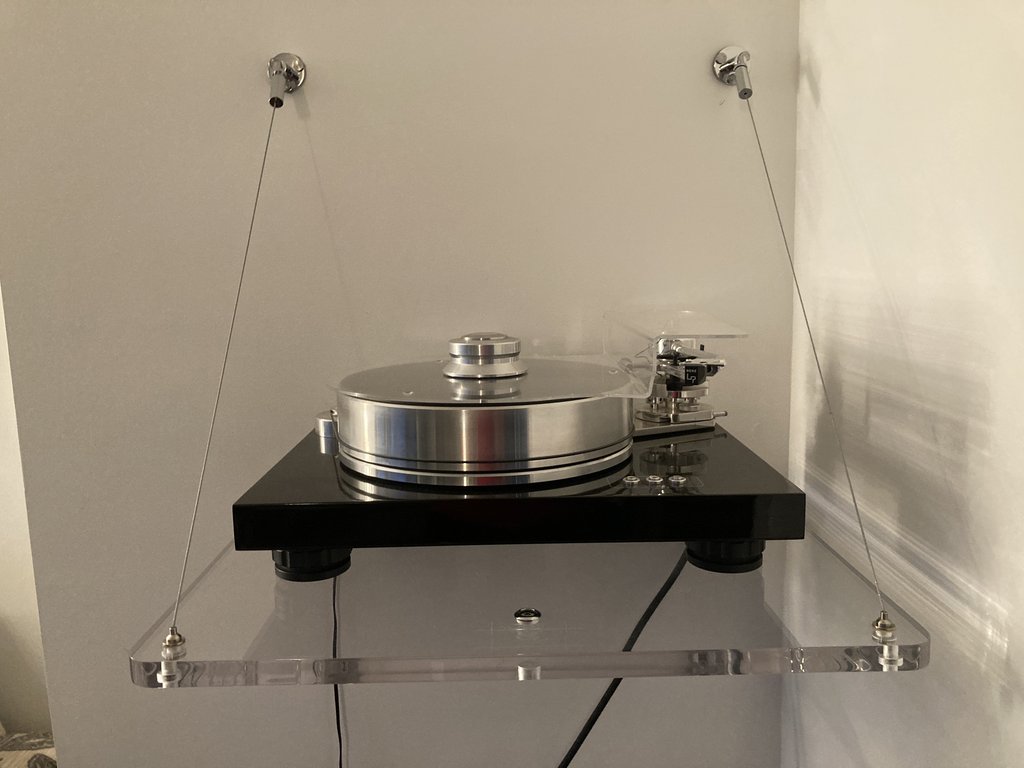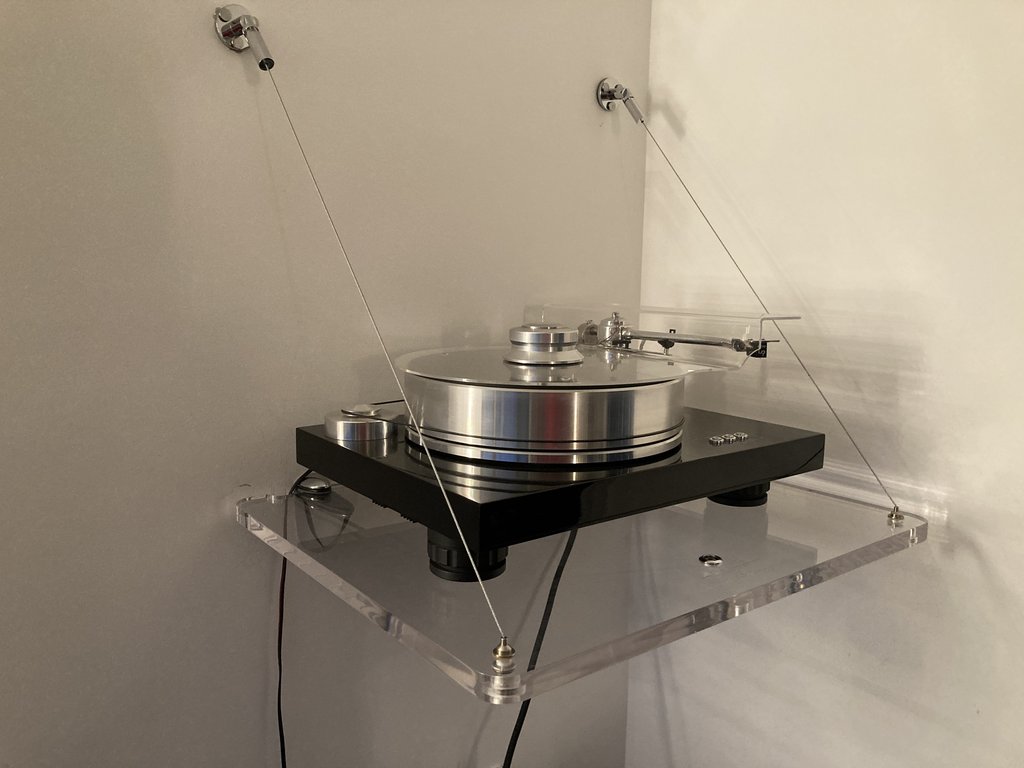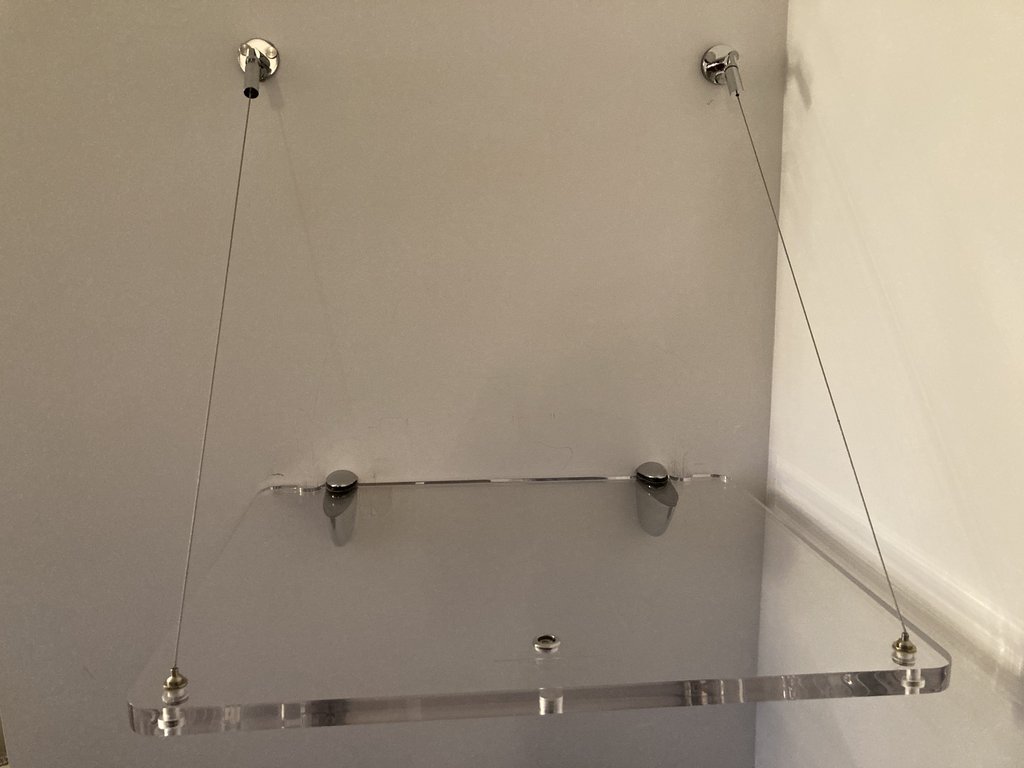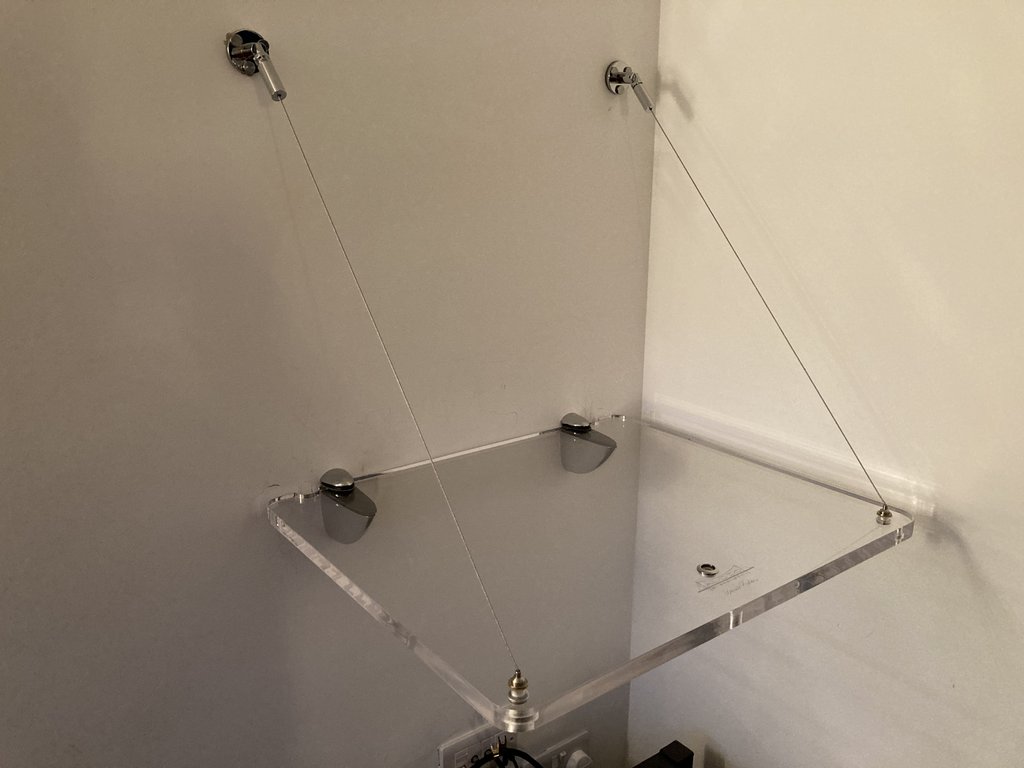 Last edited: