Ive just finished my build on an isolation platform for my Roksan Attessa DP2 CD transport. When I collected it from its previous owner it was sat on an ageing Seismic Sink, so I thought id have a go at crafting a more SWIMBO freindly version.
First off was to source some good looking adjustable feet...these came from
eBay
and a height adjustable as well as being sat on their own isolation cones too. I wemt for 3 in a tripod format mounted under some 18mm MDF.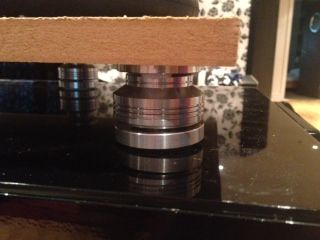 Then I sourced a new 10" inner tube - the guy in the bike shop thought I was mad ..lol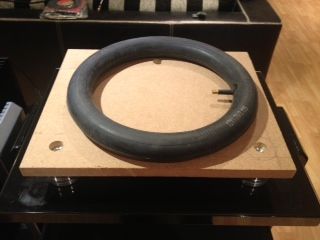 One of our engineers at work is a keen woodworker...so Lee sourced some 24mm x 90mm deep sapelle, which I routed out to take the 12mm thick slate tile, all fitted togther with some mitred corners.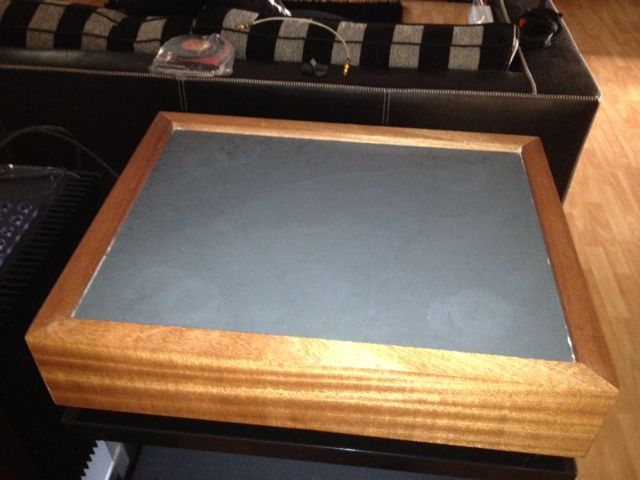 The sapelle was sanded down to 600 grit then 4 coats of danish oil, the last two applied with 1500 and 2500 grit emry. Then it was 4 coast of liquid beeswax inc two coats on the slate.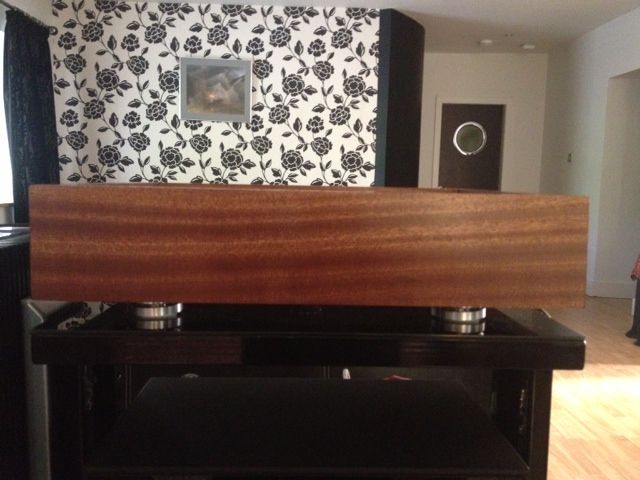 Some old audioquest sorbothane feet support the CDT - the folded sheet of old roofing lead acts a counterbalance against the heavy psu on the LHS on the Attessa.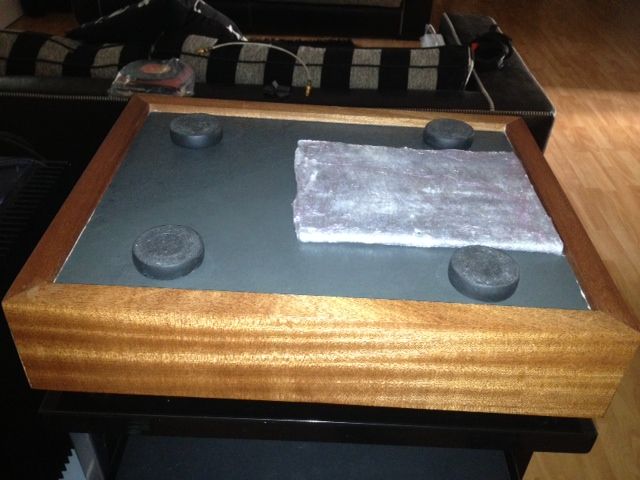 and with the Attessa on it...