Hi
I have now got all the parts to fit my SME arm to the original MDF plinth that came with my Technics SP-10.
I have just recieved a mounting spacer from a nice chap off
eBay
, i will have to enlarge the four smaller holes so i can bolt the SME arm through the plinth. The four larger holes are for mounting the spacer to the plinth.=
Next picture is the hole for the arm togo through with the spacer in place=
The next picture is with the arm in a rough postion, i will have to alter this at a later date so the arm swings over the complete record surface.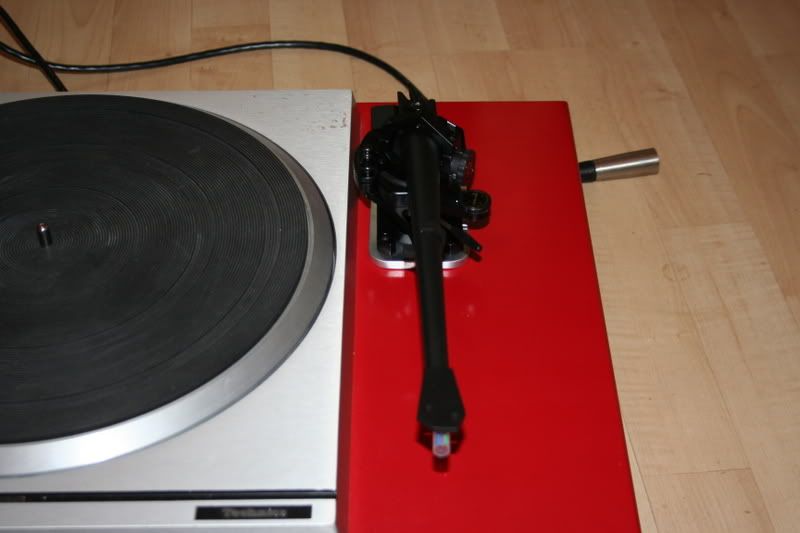 I will add further updates as and when i take pictures.
I hope this may be of interest to some posters. The reason i am documenting this is so i can learn and share my problems with you clever lot.
Already i have to thank Murray and Papa for helping me start to understand how the damn thing works.
So tomorrow i will go and buy some metal drills to enlarge thefour small holes.
Till then
Lee