Sep 10, 2011
8,771
217
108
HiFi Trade?

No
Less of a classified, more of a blog...
I've been looking for an interesting turntable for a while. I became aware of the work of Stefan Strohmetz some time ago but had taken some time to follow it up & make contact. The STST website is all in German. Although the company has been going since 1985 most of what he produces appears to stay in Germany. Anyhow I finally did get in touch when reading about the direct drive Motus models. Seeing some photographs & reading the sparse information available I decided that I liked the approach they were taking. Each deck is hand made and is available in pretty much any finish or combination of finishes that you want. The direct drive motor itself is made in house. The Motus can be ordered either as a solid or suspended design. I already use an SP10 mounted in around 60 Kg of slate which stands on sprung isolation so I decided to opt for the suspended version. However the approach taken by STST is very different to that applied by Technics. Whereas the SP10 uses a very powerful motor to control a moderately heavy platter the Motus designs opt for a heavier polymer platter driven minimally by a less powerful motor. The thinking behind this is that the higher powered motor also has the potential to introduce some low level noise the effect of which is to mask very low level detail & to overlay proceedings with a slightly coarse or even 'grey'quality. This can be ameliorated to some degree by judicious choice of tonearm & cartridge but it isn't an ideal situation although undoubtedly adequate for broadcast purposes.
Anyhow, the upshot of this is that I ordered one asking for Linn & SME armboards, chose a finish (Maple with CF top plate) and sat back to wait. The reason this thread is in dealer classifieds is because if I like the deck I can sell them here in the UK. Strohmetz was wary about such an arrangement at first and asked how many I might sell in a year. When I said, maybe 2 or 3 he relaxed somewhat. I think if I'd said 10, he'd have told me to look elsewhere. They aren't something he is looking to sell alot of.
2 large boxes arrived today, one containing the deck & platter, the other, presumably the lid.
So with some excitement I began to unpack it.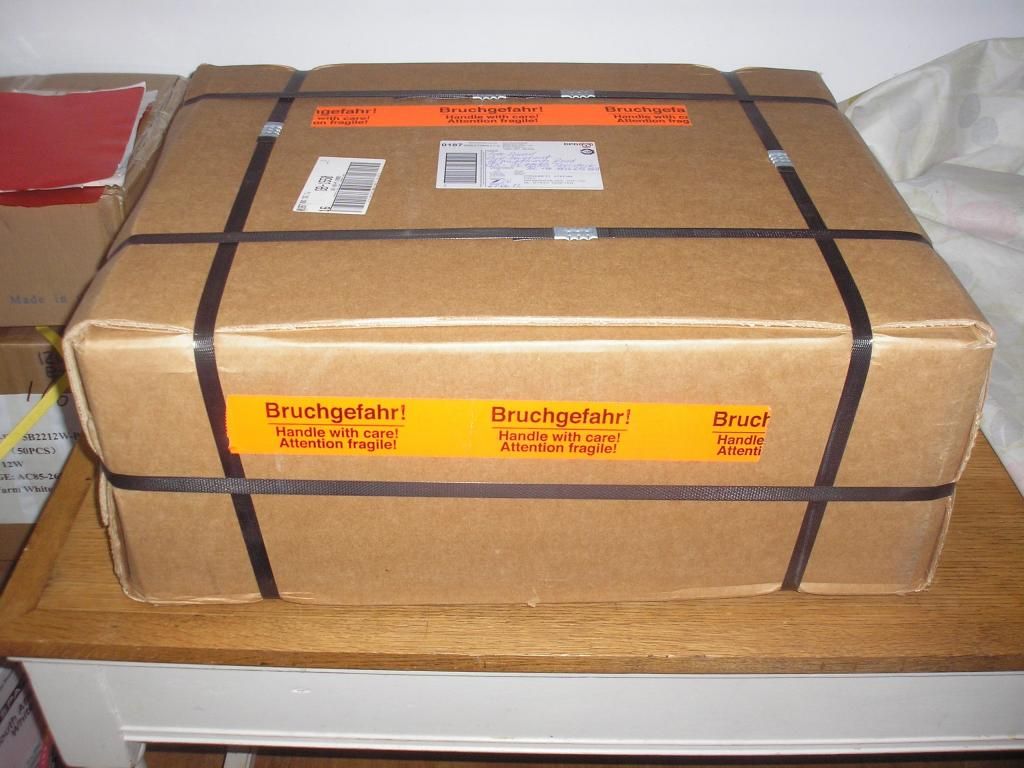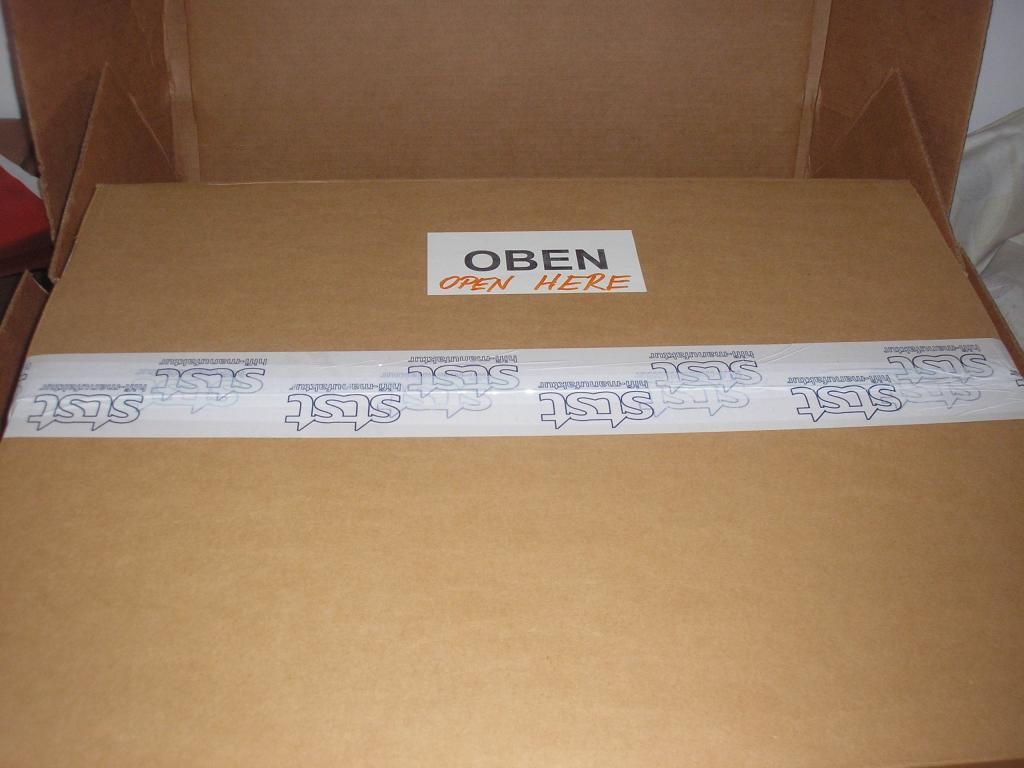 The brass weights to the side are counterweights that are mounted to the sub-chassis to counter the weight of the tonearm used such that the suspension acts around the inverted main bearing. I like this approach. I have a Voyd in the loft on which I have a similar, albeit less elegantly executed, arrangement.
All of the component parts I've seen so far are beautifully made, even the hinges (which look similar to those used by Linn & others) but which are properly made, again in house, from metal rather than the plastic which the spring eventually used to break.
Now I need to get my SMEV down from the loft & fit it, but I also need to get Stefan to send me the text of the owners manual so I can translate it via Bing.
I'll document the assembly as it happens but so far alles gut!